Why Taking An Art Class Is Important For Our Overall Health
Our health isn't just determined by what we eat and how much physical exercise we do every day, or week! It also depends on your mental health and the two components work together as a powerful duo. You can eat a very healthy diet and exercise for an hour every day but if your workload is high stress and relationships in the home are strained, then this is absolutely going to affect you mentally.
Recognising is half the battle
Recognising that visual art plays a valuable role in our mental health is often overlooked. It most certainly comes under the banner of a 'want' and not a 'need' however doing something creative, such as an art class is as much a 'need' as going for a walk once a week for an hour.
Back when I was doing local art classes, here on the Gold Coast, I ran many adult art classes called 'Wine & Untangle'. These classes were aimed at all adults, to join me in the art room for 3 hours. In this time, I provided them with a template to trace around, went through a live demonstration of myself applying watercolour to the paper and then giving black marker pens out to do some doodling over the top.
This 3 hours of sitting down and taking the time to share a chit chat over a glass of wine with your friends, partner or family (or all 3) was absolutely invaluable to the mental health of every adult that walked through my doors. The feeling that everyone left with was always the same. Relaxed, taken to another world for 3 hours, don't want to walk back out into reality, and of course, when can they come back for another art class!
You can tell someone how they will feel after sitting down and doing a drawing or a painting but unless you actually do it yourself, you are not going to know what that feeling is like. Taking an art class on a regular basis will boost ones confidence and make you feel more engaged and resilient. Doing art regularly will also help alleviate depression, anxiety, stress and loneliness.
But where do you start, right?
That's where Mrs Red can help! After 5 years of teaching children's art classes, every Saturday and doing the adults 'Wine & Untangle' art classes, Mrs Red has combined the two and designed a monthly art class that anyone from the age of 6 – 106 can be a part of. The art classes are only online which is great because that means you can be anywhere in the world, in the comfort of your own home and helping your mental health without even knowing it. The art classes are a monthly project, with a monthly workbook and warm up exercises to do and then the main project. By the end of the month, not only will you have completed an art project but you have gained new art skills, for life! For example, this month my students are learning how to take a circle that they draw up in graphite pencil, shade it in using a tonal scale and then adding shadows underneath to make that once circle become a ball lying on a flat surface. It's not hard to do but it's the building up of the art skills and being taught the basics.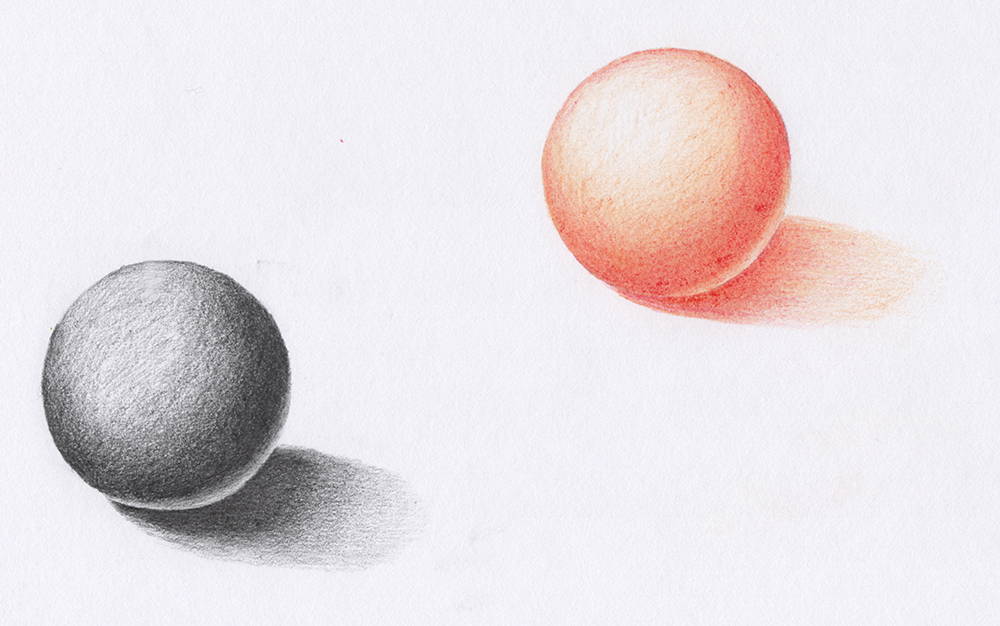 On a more scientific level, studies have shown that doing a creative activity like drawing and painting enhances brain function. Art has an impact on brain wave patterns and emotions, including the nervous system and is known to raise serotonin levels. Serotonin is a chemical that the nervous system produces and is found in our digestive system, central nervous system and in our blood cells. Doing art projects and art classes has been proven to reduce stress and negative emotions because your brain goes into a form of meditation. By strengthening the cognitive abilities and memory, painting and drawing on a regular basis is an important part of our mental health, especially in dementia patients.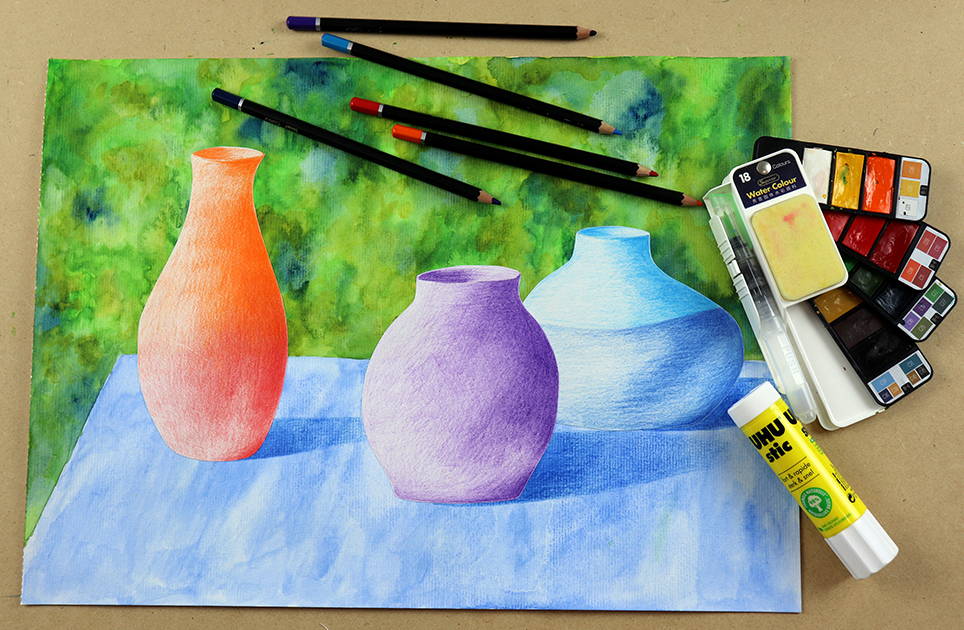 Given the world we are currently living in, online learning has become a household activity and with Mrs Red's monthly online art classes, they are the perfect fit for helping your brain work with your body to be both physically and mentally fit.
For more information on the Online Art Classes, click on this link which will take you straight to the Monthly Art Class page. Art Class link.