Wanting an easy Valentine's Day art project that is not going to take too long yet looks really effective? Mrs Red has put together a stained glass style Valentines art project that could also be used for other special days of the year as well.
School classroom idea or to do at home!
This kind of art project doesn't matter if a whole entire class does their own or for your own kids to do at home. What you will need though is a dust free place to lay them flat for 24 hours, so that the glue can dry. It is really important that the glue is dry before carrying on otherwise it will become very messy and the finished effect will also be ruined.
What you need to gather for this Valentine's Day Art Project
• Black card in either A4 or A3 size
• Pencil, scrap paper and scissors (optional)
• PVA Glue, in a bottle with a funnel lid (Mont Marte has
the best one in my opinion)
• Soft pastels (the chalky ones, not oil pastels)
• Sheet of newspaper to put under artwork when using
soft pastels
• Hairspray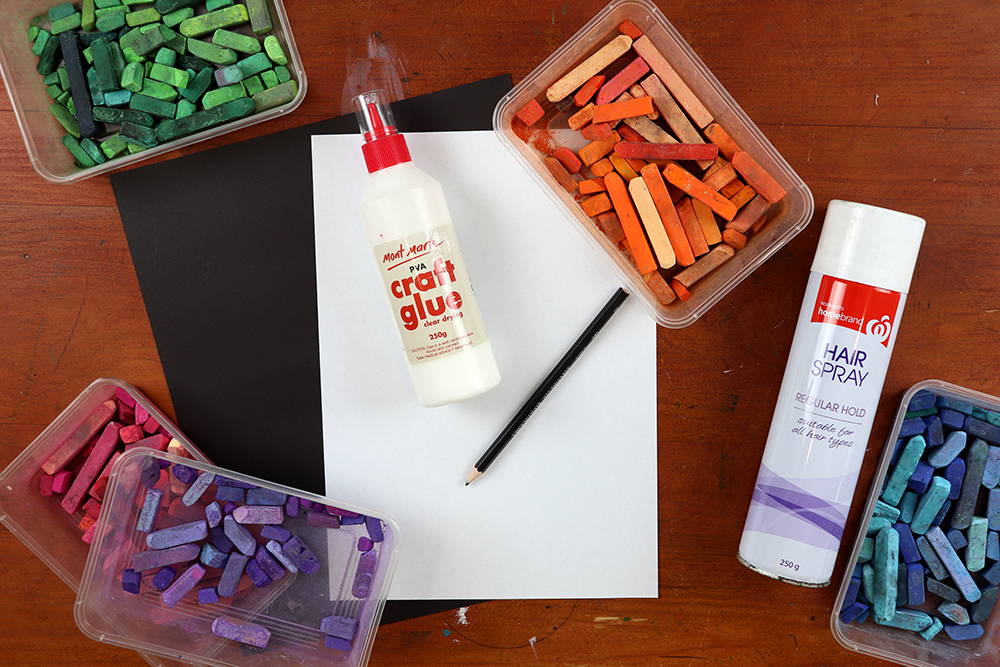 Creative instructions for this Valentine Day Art Project!
Lay your black piece of paper down on a flat surface and draw in your hearts with a graphite pencil. Remember not to press too hard. Make sure you don't draw them too small because you have to get the colour right into the corners of the dried glue and if you have to lay the glue down on a small area, it will come together and just be a solid glue love heart. Alternatively, watch how I trace a heart, cut it out and trace around it, in the video below.
With your bottle of PVA glue, start anywhere on your love hearts and trace around the outline spreading the glue nice and evenly. This will be harder for young hands to do so some help may be required for this step, depending on age and ability. Once you have drawn all your outlines in, you need to place your artwork in a dust proof flat surface and wait for the glue to completely dry. Depending on where you live, this may take from half a day to dry up to 24 hours. Don't start the next step until completely dry though. PVA glue goes down white and dries opaque.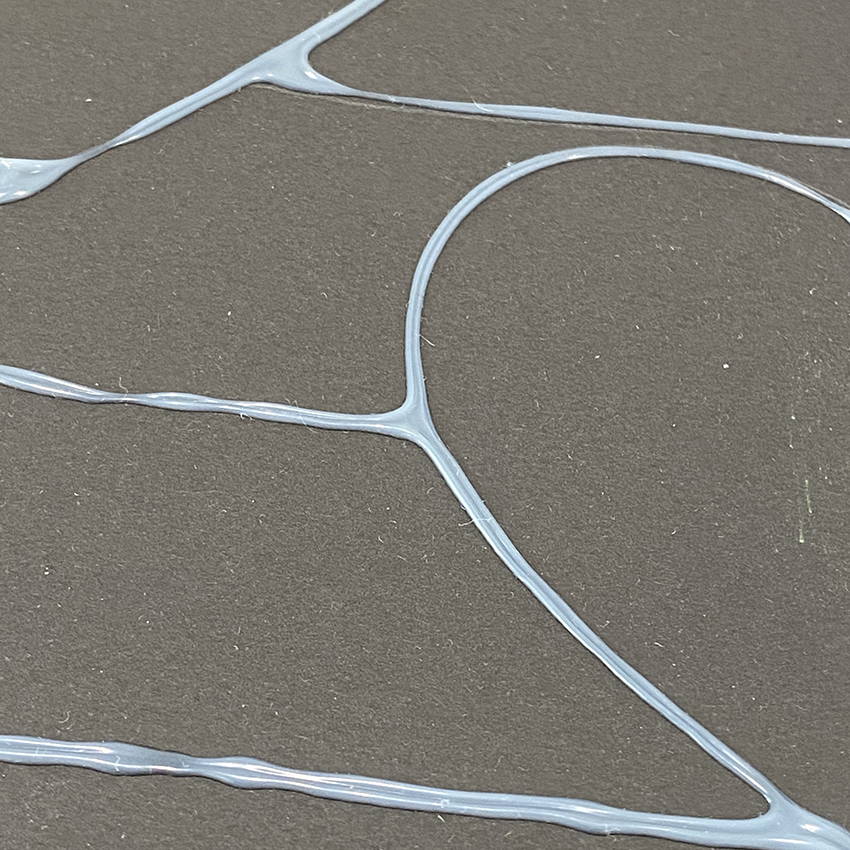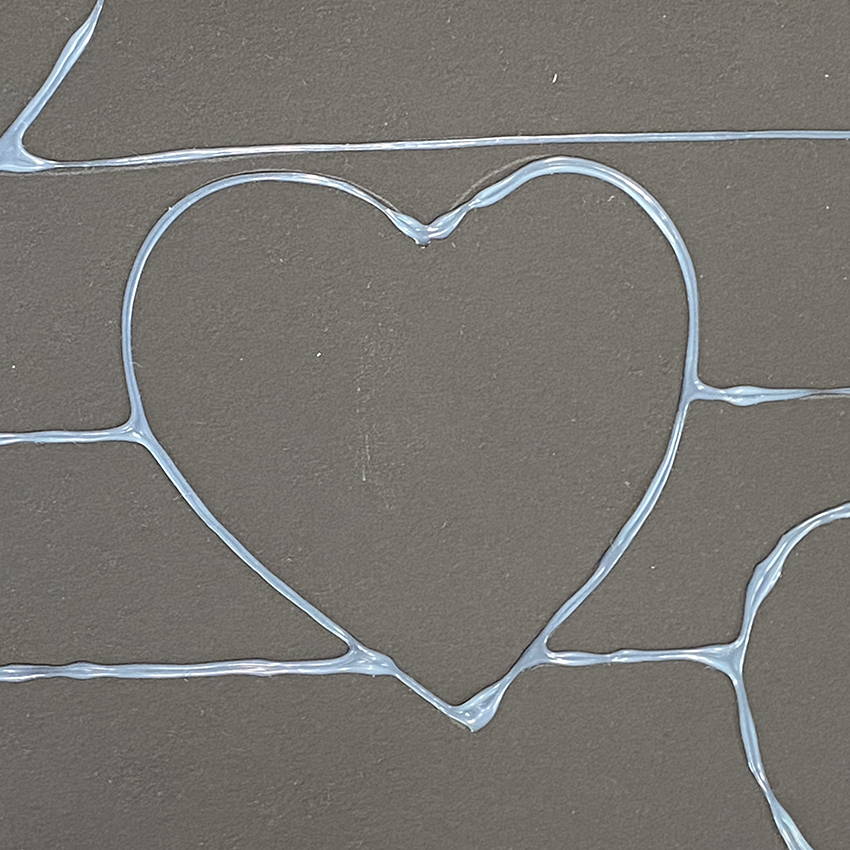 With your love heart artwork now completely dry, it's time to start adding the colour! Depending on your design and how large the paper is, will determine how much colour you add. For something small like my examples, I chose to go with only 5 coloured pastels. Start colouring in your love heart art work by scribbling in your colours and the best part about this is that you don't have to be neat with your colouring! Why? Because, as per the video attached below, once you have laid the colour down you use your finger to spread the colour around! Soft pastels often get called chalk pastels because they create pastel dust. Try and spread all this pastel dust into its area as best you can. Leave remaining pastel dust in its area until the whole artwork is complete. Once all areas are filled in with soft pastels, pick your artwork up as gently as you can and hold it up above the newspaper. Then give it a light tap onto the surface and all the excess pastel dust should fall onto the newspaper.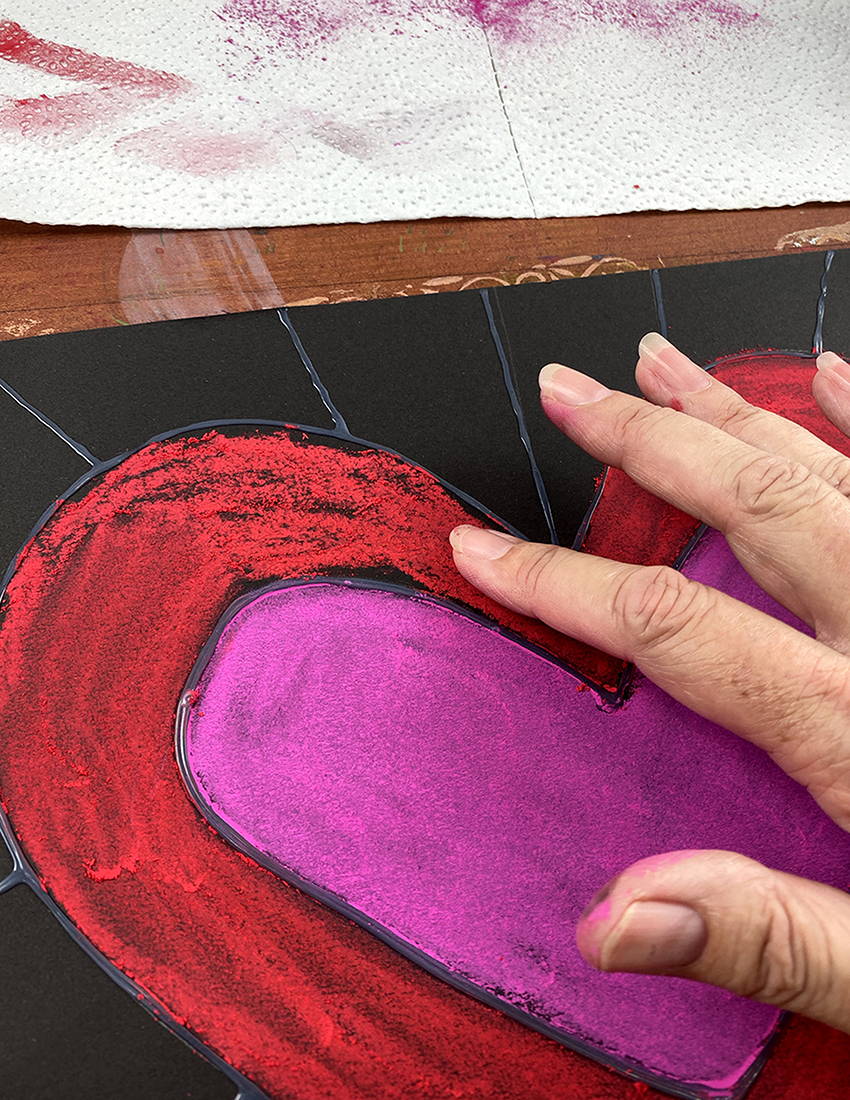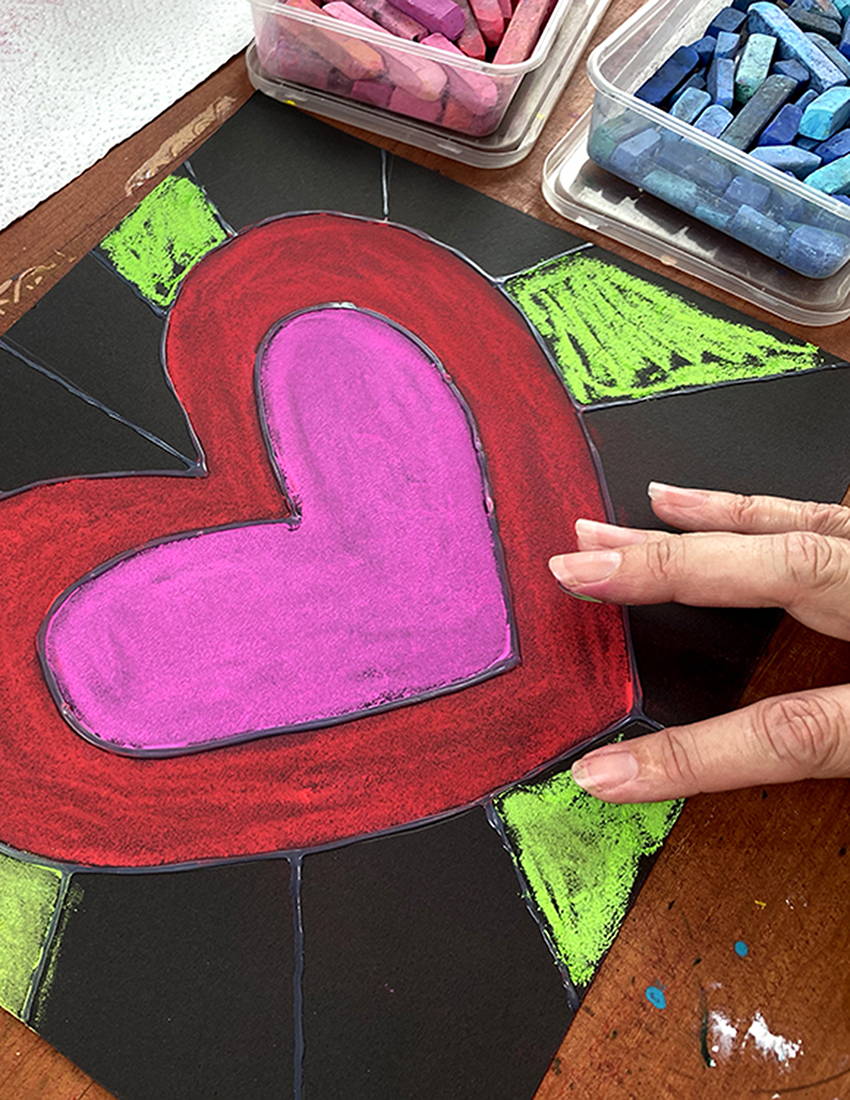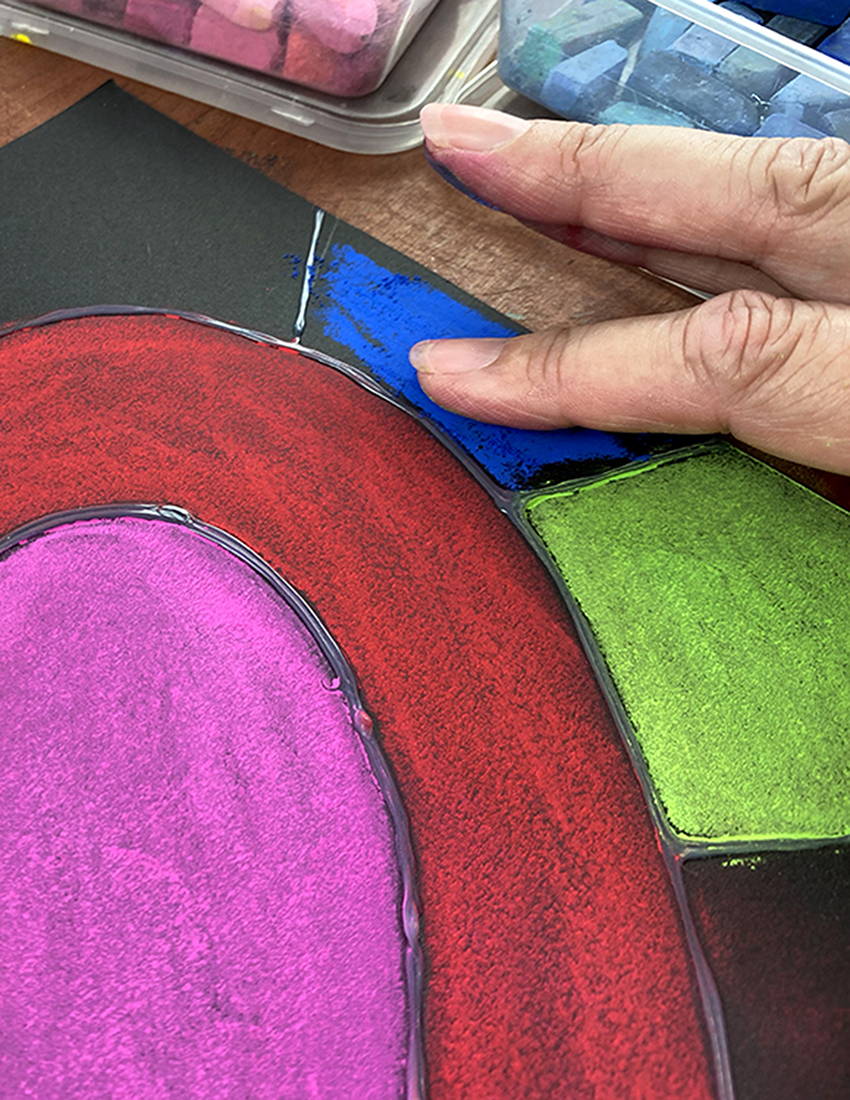 Last step you have to do is spray tyour Valentines Day artwork with hairspray. This helps bond the pastel colour to the surface and prevent rubbing off. It doesn't matter what type of hairspray you use; it just has to be an aerosol can and not have a clogged up spray nozzle. Lay your artwork back down in a well ventilated area and hold the hairspray a good 30cm above. Gently spray the artwork, with a back and forth motion. Some dark spots may appear and these will dry pretty quickly.
Now all that is left to do is to hang your artwork! Do you think it resembles stained glass? Make sure to show Mrs Red your creations, by either emailing to create@mrsreds.com.au or using the #mrsredsartroom . And don't forget to watch the video below.
Enjoy and I can't wait to see your love heart artworks. Happy Valentine's Day!
Mrs Red
x