Mixed Media Peacock Challenge
WIN $120.00 of art supplies!

JOIN THE NOVEMBER CHALLENGE TODAY!

I know you have art supplies in your home so why not put them to use and created a beautiful peacock artwork! By joining the Mixed Media Peacock Challenge, you not only will feel amazing for taking time out and creating some art AND there is also art supplies up for grabs, worth $120.00!
Here is what you need to do now!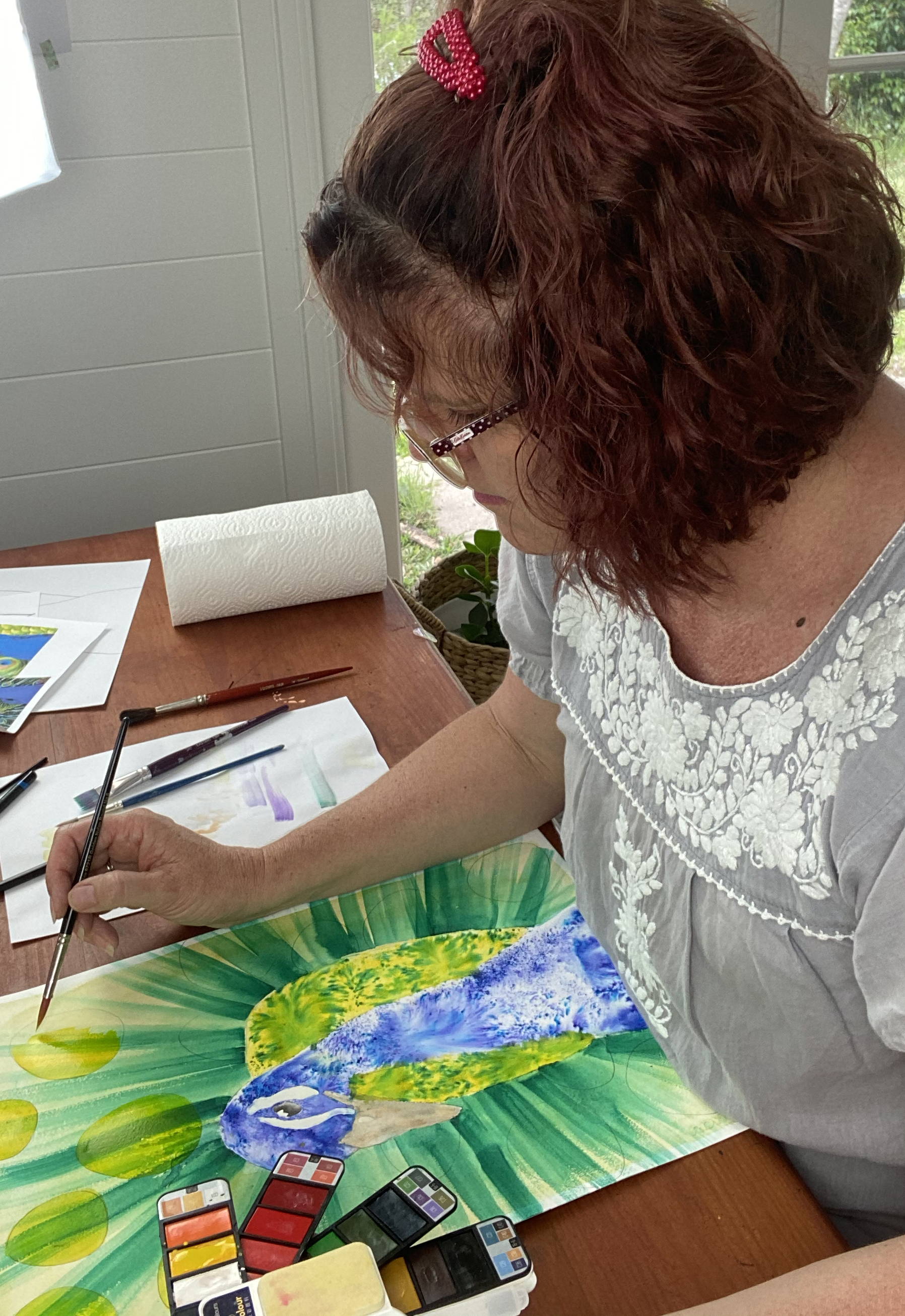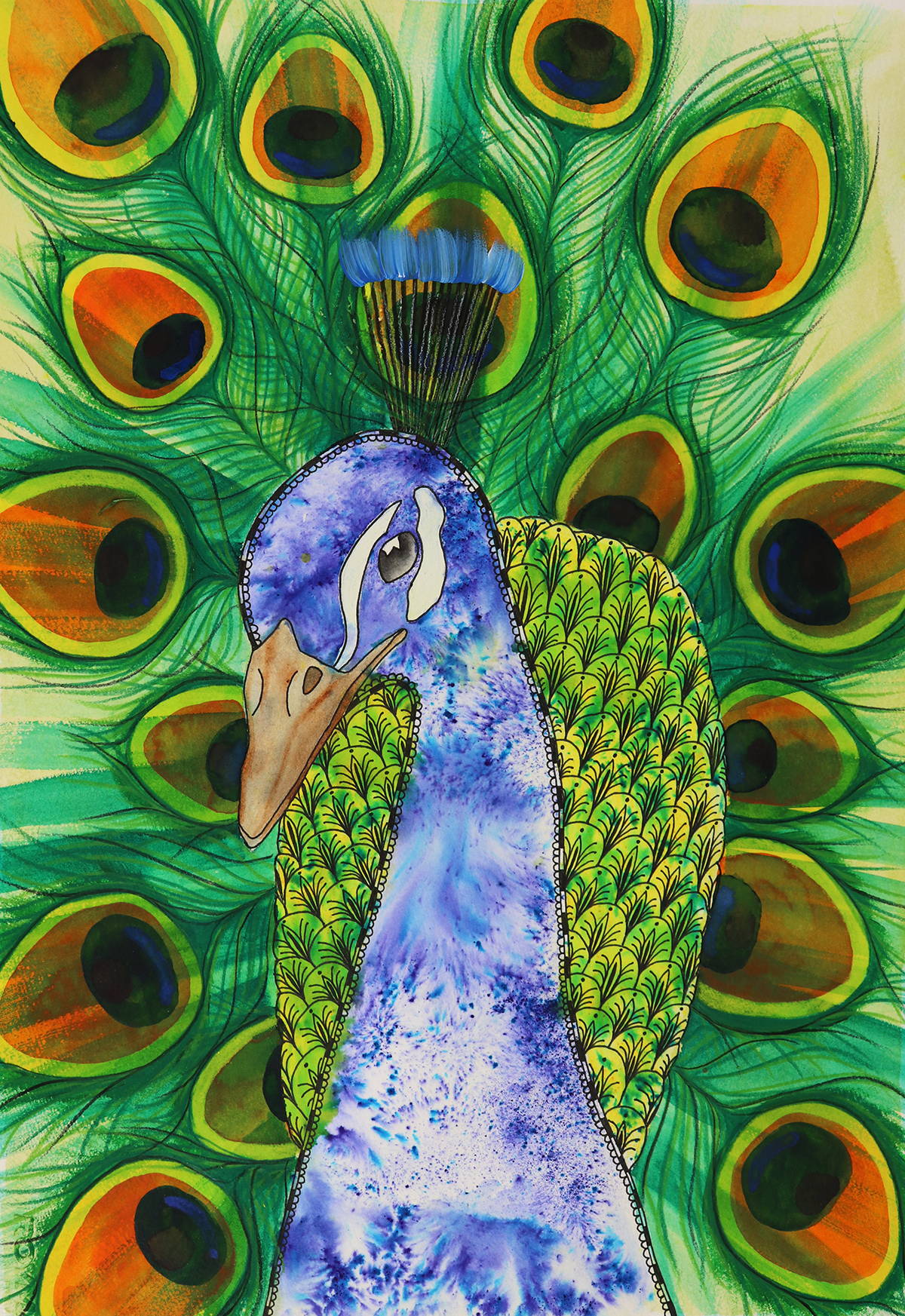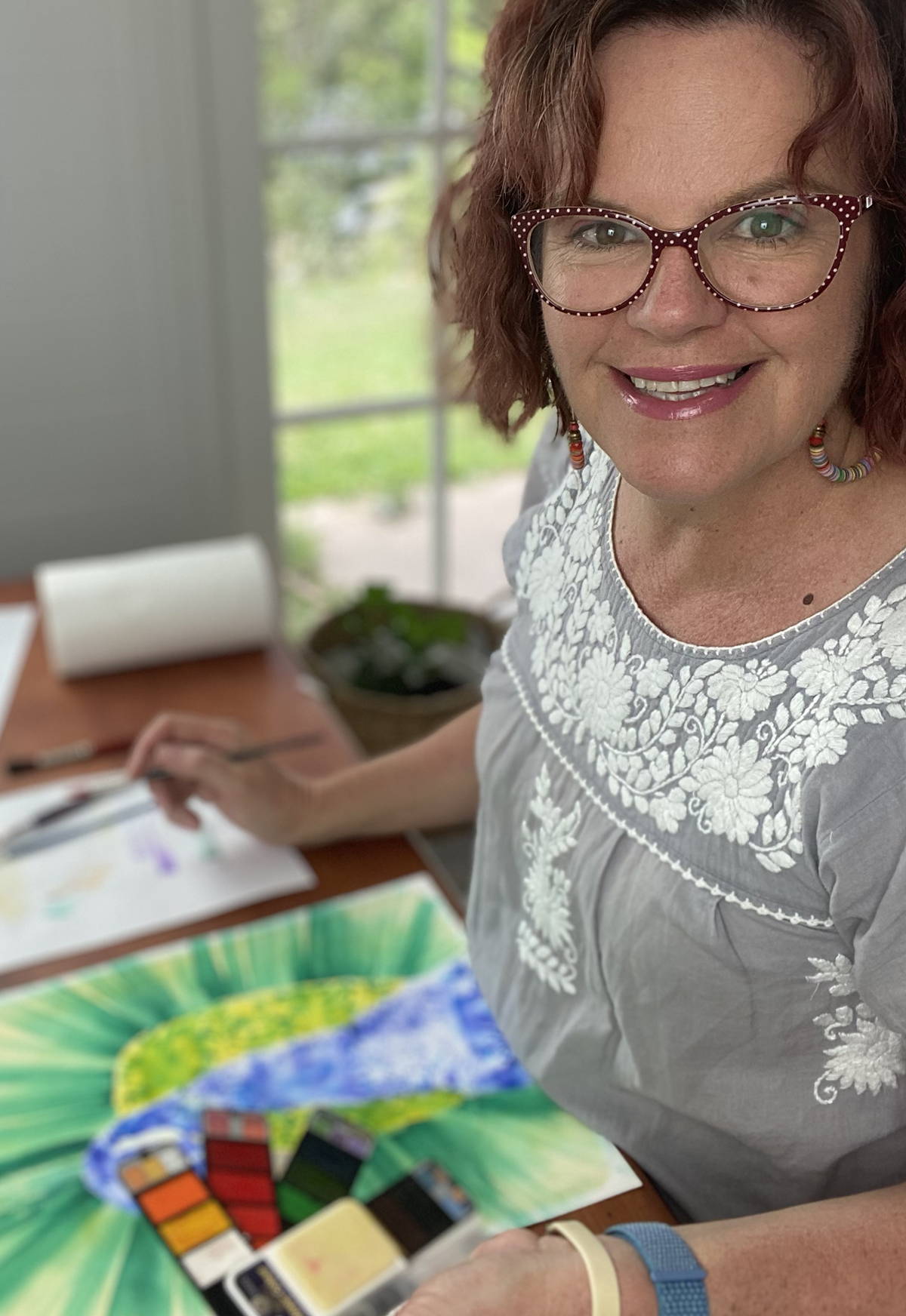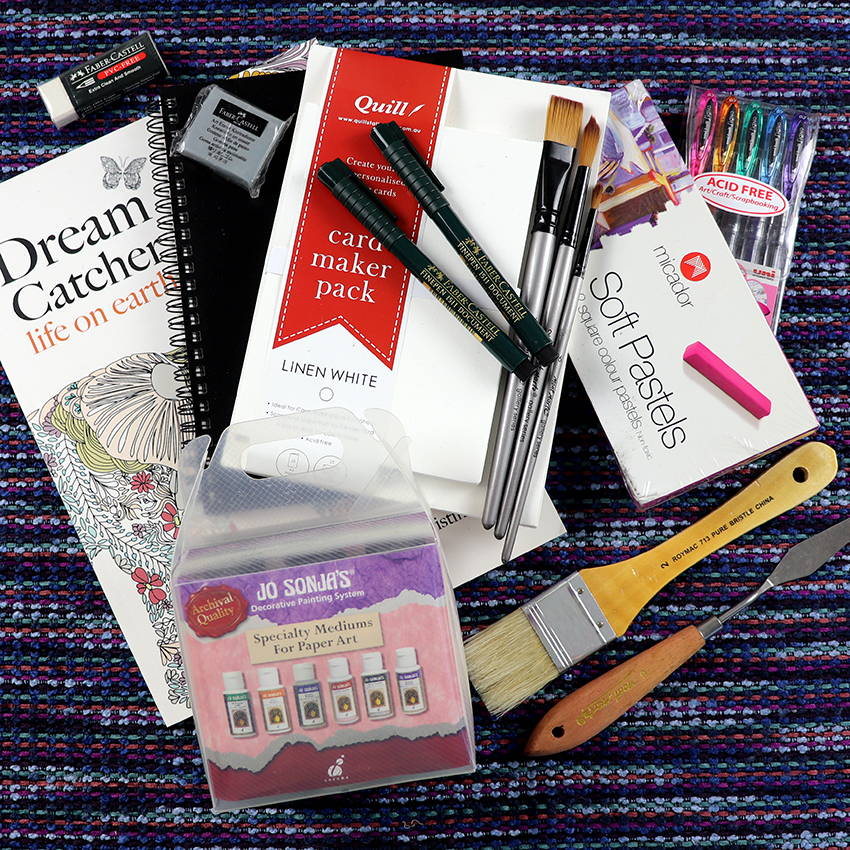 Box of 12 Micador Soft Pastels
Jo Sonja's Mediums for Mixed Media x6
Dream Catcher Adult Colouring Book
Mont Marte & Roymac brushes & palette knife
Faber-Castell Drawing Pen x2
Watch as Mrs Red 
does the mixed media peacock artwork.
Choose your art materials
What art materials you use is entirely up to you, just make sure its more than one type, otherwise it's not mixed media. Nobody has to go out and purchase anything if you do not wish to. Use what you have at home but if you want to try something new, then go for it! Oh and the Brusho is missing from this photo, doh!
The template is A3 size and Mrs Red would love everyone to keep their peacock at this size however if you go smaller because of printer limitations etc then that is not a problem either. I found that I could print the head area and just drew the body back in myself, as I only have an A4 printer. BUT.... you must use this peacock template to be entered into the competition for the art prize.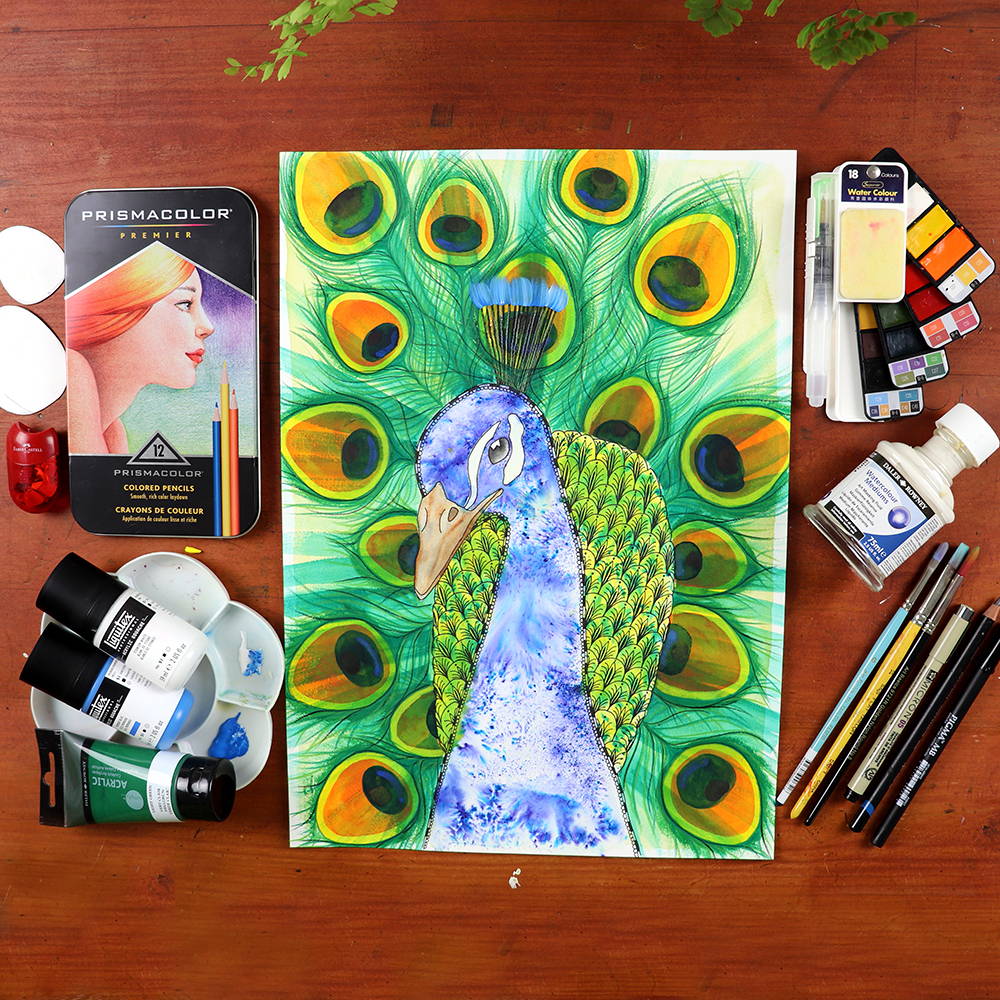 • Watercolour and drawing pens (as per example)
• Acrylic paint and mediums (like Liquitex Glass Beads)
• Tissue paper collage
• Gouache and paint pens
• Brusho and drawing pens
• Pastels and paint
• Old book pages, washi tape and glitter glue
As for your surface, that will depend on your media. For example, if you choose watercolour and pens, then a smooth watercolour paper is best. If you decide on acrylic paint and mediums then a canvas is a better idea.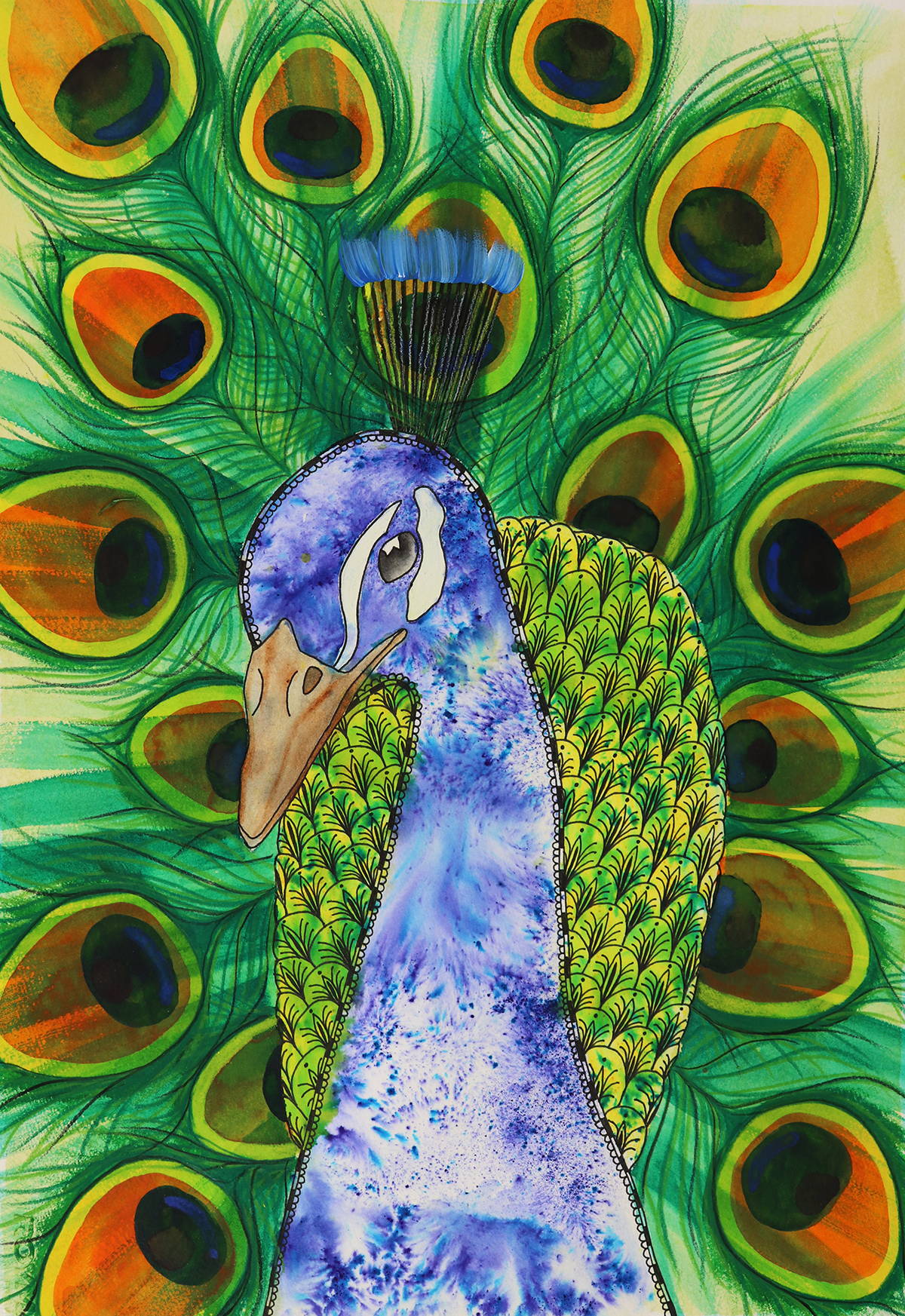 How to enter your artwork
Anybody from any country can enter, however the prize can only go to an Australian resident. 

Ages 5+ can enter however I REALLY want to see adults entering. Remember, this is a light hearted, no pressure, fun art project. This year has been a shocker, take some time out and enjoy yourself through this process.

You must use the PEACOCK template provided.

Once completed, take the BEST photo of your artwork you can, and email it to create@mrsreds.com.au before closing date.

Multiple entries are acceptable.

Competition closes 11.59pm 15/12/20 Winner will be announced via a spinning wheel of entrants names, drawn on the 16th December. All works will then be uploaded into a Gallery for everyone to check out!

Remember, its all about having a go and enjoying yourself, not creating masterpieces! 

Share your artworks on your socials! Please remember to tag Mrs Red and use these hashtags: #mixedmediapeacockchallenge  #mrsredsartroom 

In sharing your artwork with me, you allow me to add your email to my database for the fortnightly newsletter and may also put your artwork up on socials to share. I'm a small business with a small database, you won't be spammed by me nor do I sell my database to anyone.