LIVE ZOOM CALLS WITH MRS RED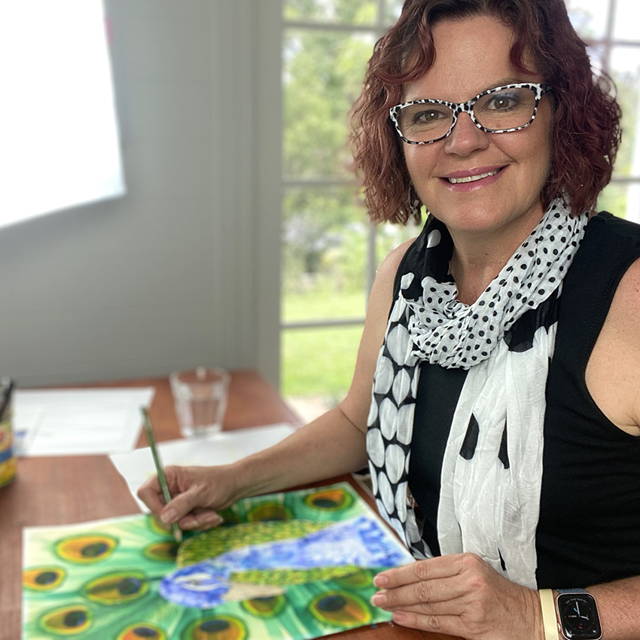 WELCOME! MRS RED HERE....
LET'S GET YOU DRAWING & PAINTING LIKE A PRO!
As a qualified Art Teacher, my goal is to make drawing & painting easy and fun for the whole family. Together, let's get creative and turn your home into the art gallery you have always wanted!
x2 LIVE ZOOM
CALLS PER CLASS
Not only can you do these online art classes at your own pace, you can also choose when to have your Zoom call with Mrs Red.
Perfect for adults wanting to enjoy art again. Also for children aged 6+ with the guidance of an adult.
ENJOY THE CLASS
AT YOUR OWN PACE
Each class has a suggested time frame to complete project. However, you set the pace and book your Zoom calls with Mrs Red when suitable for you.
AFFORDABLE SINGLE & FAMILY PACKAGES
If two or more from same household want to take a class together, Mrs Red has an 'extra student' option.
NEW PROJECTS BEING UPLOADED EVERY MONTH!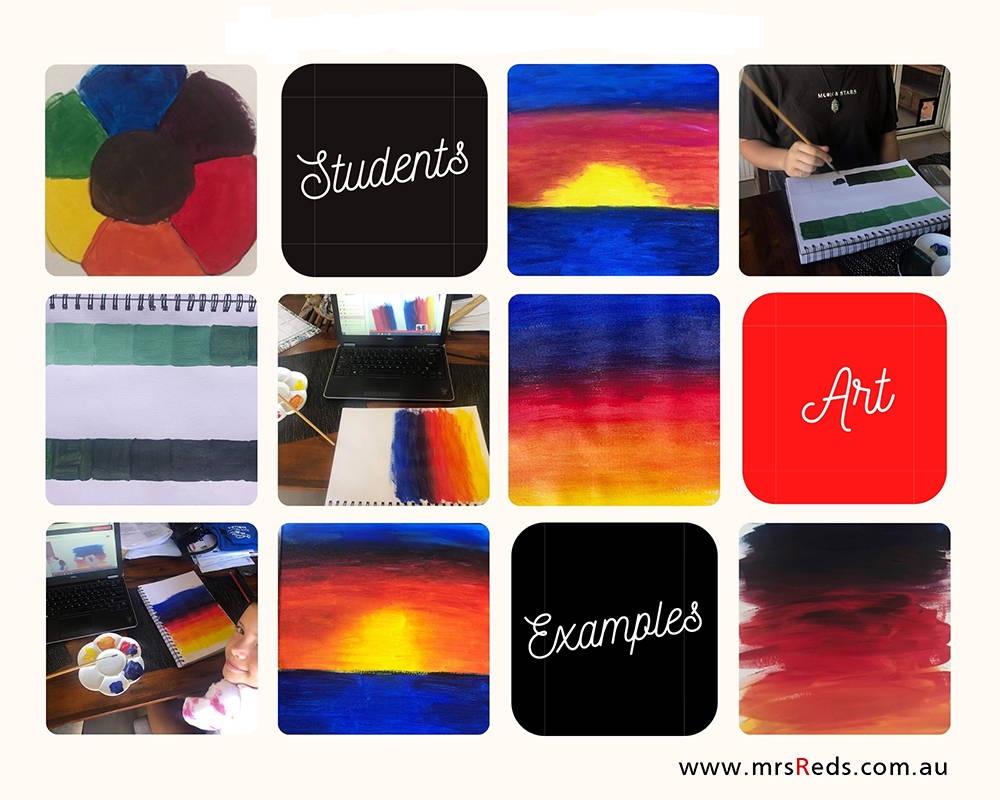 ENJOY LIVE ZOOM CALLS TO CHAT WITH MRS RED AND CHECK YOUR PROGRESS AND ASK QUESTIONS!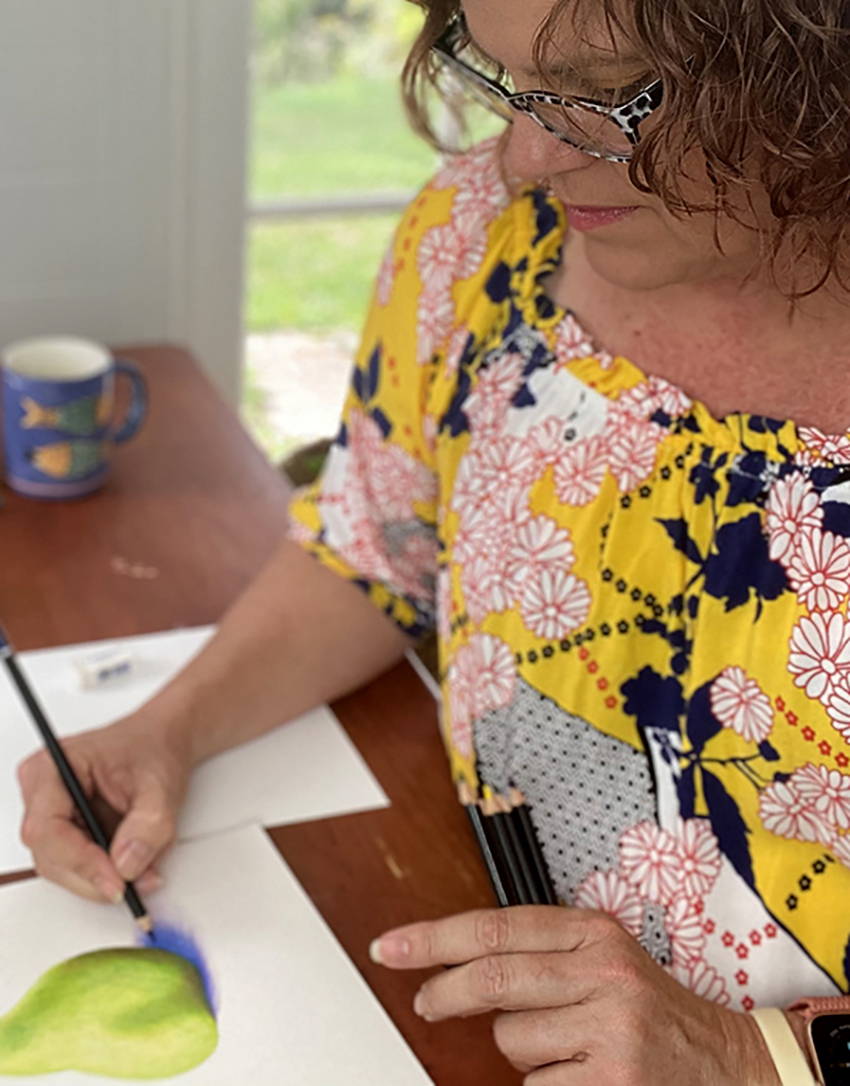 What you GET with each class.
• List of art supplies for that class project
• Downloadable workbook emailed to you

• Demonstration video's
• LIVE Zoom calls with Mrs Red!
• Supportive private Facebook group
• Suggested timeline to complete project
• New art skills to learn every month!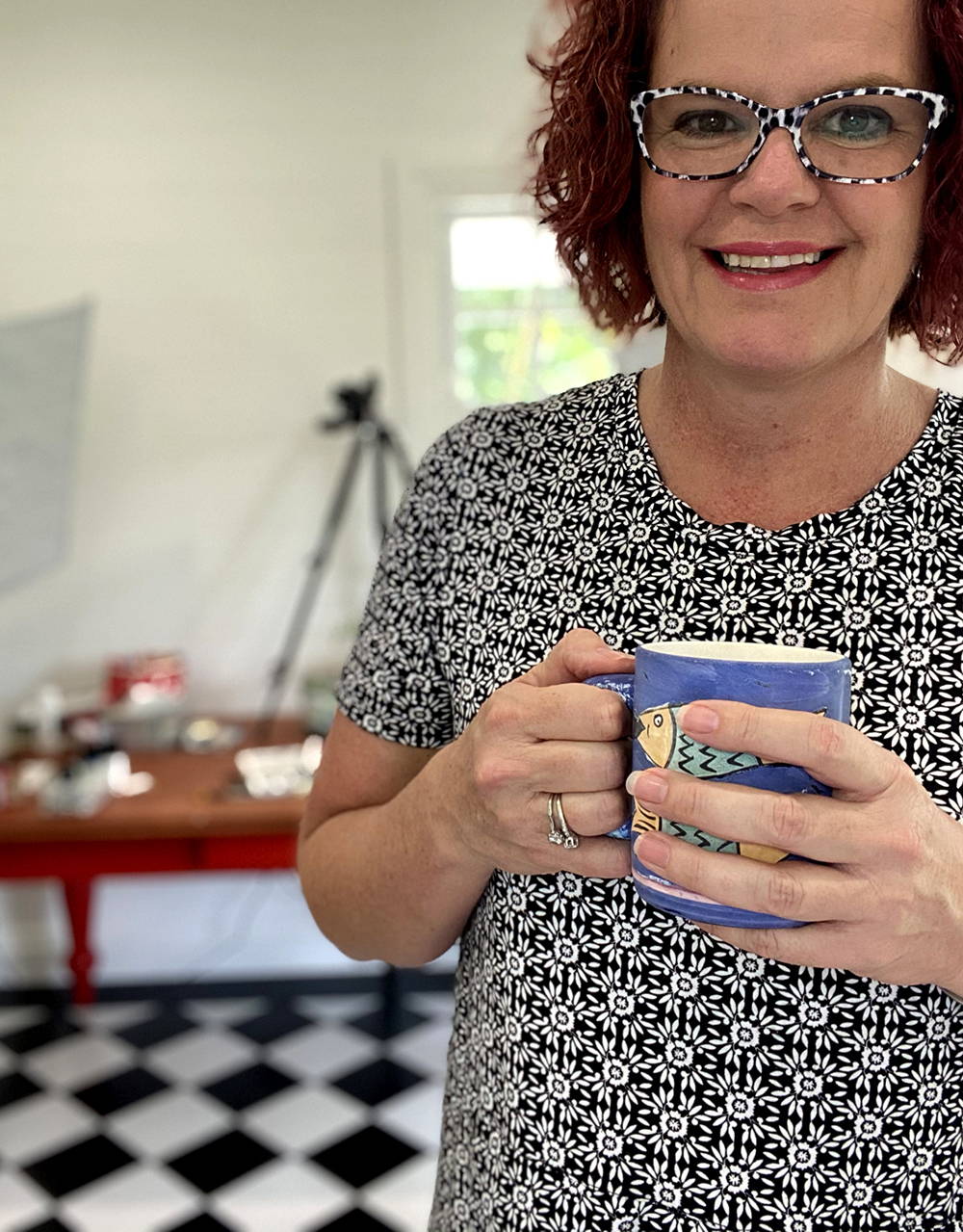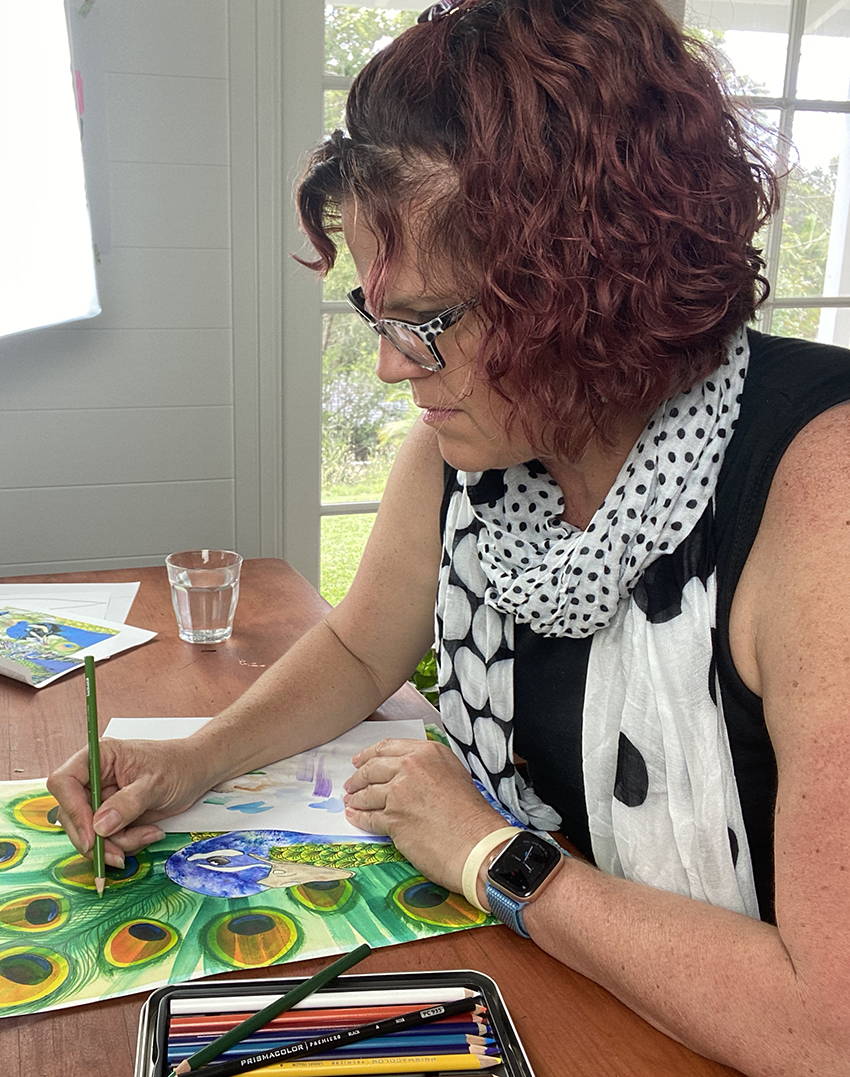 What you NEED to supply for a class.
• A4 or A3 sketchbook (A3 spiral preferred)
• Graphite pencil and eraser
• Access to laptop or desktop computer for
Zoom calls with Mrs Red
• Specific art supplies for that month's project
• You can buy a Class Art Kit for each project
from Mrs Red.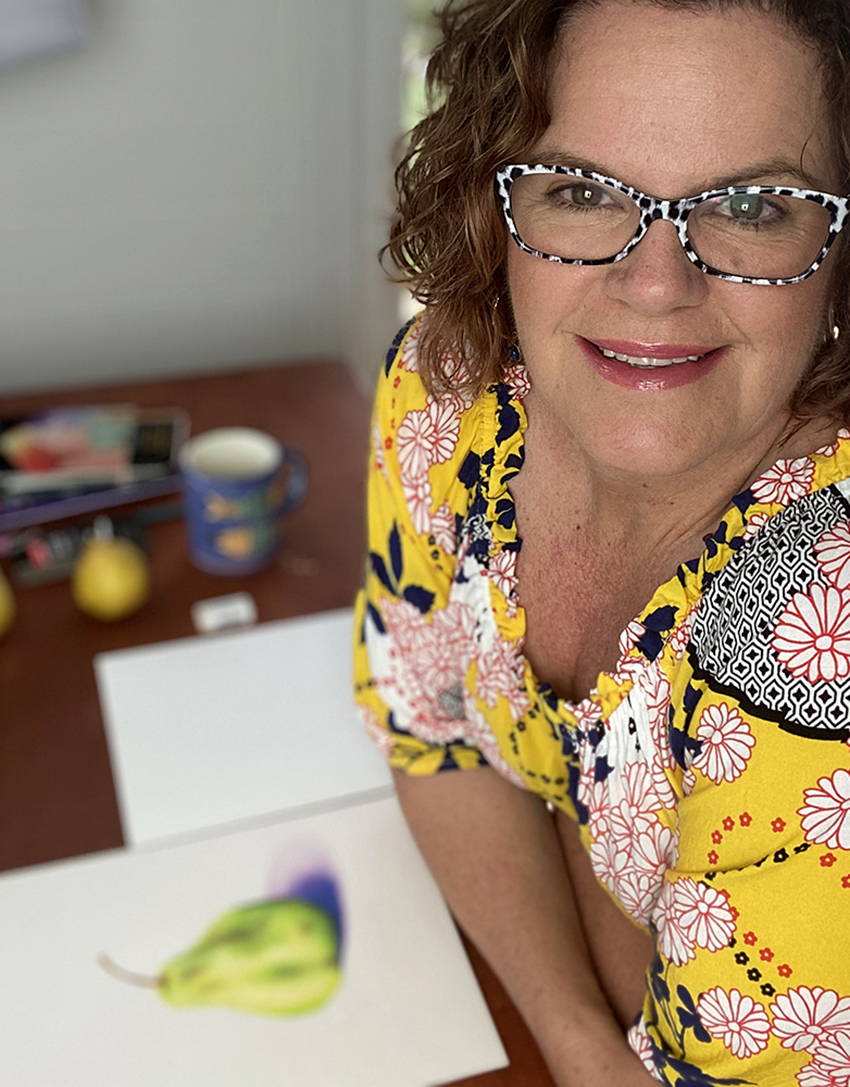 Colour Blending Art Kit includes:
2 x canvas board (A3 size)

Tube of Red, Blue, Yellow, Black & White
acrylic paint.
Over $50.00 of product for 20% off
plus *FREE Shipping!
* FREE Shipping to Australian residents only!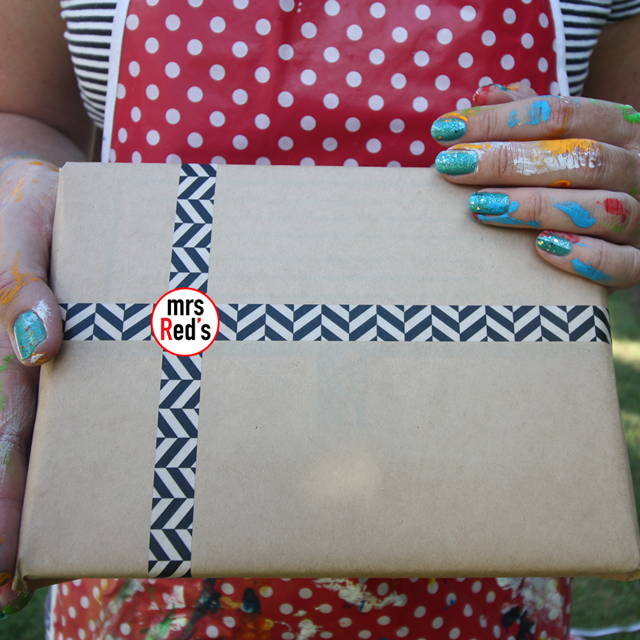 Mrs Red's a qualified art teacher with a Bachelor of Arts, majoring in Graphic Design and then working in the industry for 10 years. Then as a 'mature age student', completed a Diploma of Education.
Mrs Red taught art classes to children and adults for 5 years, prior to designing these online classes. The classroom was located in Miami and then Burleigh Heads, Gold Coast, Queensland, Australia.
Mrs Red is 100% passionate about art and teaching. Nothing brings more joy that watching someone who is not confident be able to learn art skills and create amazing artworks.