ONE ART PROJECT PER MONTH

UK | America | Canada | Europe | New Zealand | Africa
Mrs Red will organise Zoom classes to suit your time zone. I would love anyone in the world who speaks English to join these monthly online art classes!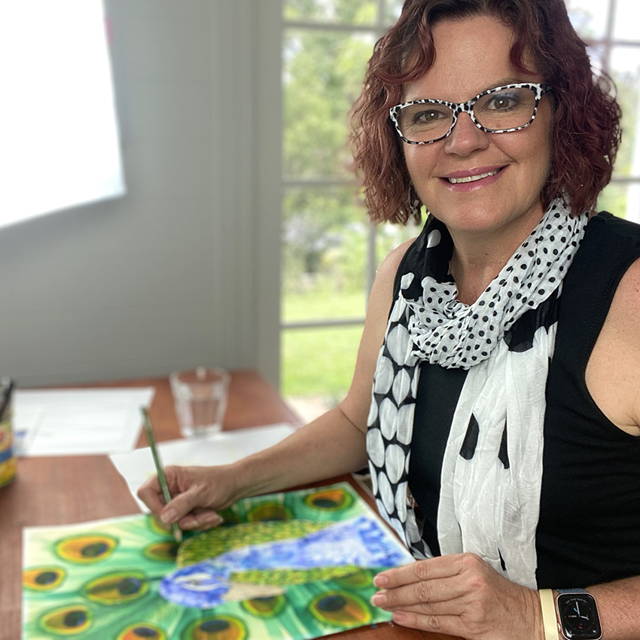 WELCOME! MRS RED HERE....
LET'S GET YOU DRAWING & PAINTING LIKE A PRO!
As a qualified Art Teacher, my goal is to make drawing & painting easy and fun for the whole family. Together, let's get creative and turn your home into the art gallery you have always wanted!
Every month is a new project, teaching new techniques to all age abilities. Videos and worksheets may also be available with certain projects.
Groups will be capped.
Ages 6-12 are JUNIORS and age 13+ are SENIORS. To begin with, these classes will be combined. You can join two LIVE Zoom art classes with Mrs Red, every month, as a group!
ONE ART PROJECT PER MONTH
Make sure you join before last day of month so you don't miss out on the next months
'Project Reveal'! Project is the same for everyone, just abilities between ages will differ.
AFFORDABLE SINGLE & FAMILY PACKAGES
Why should kids have all the fun? These classes have been designed for families in mind so that you can do something together in the comfort of your own home.
NEW PROJECT BEGINS ON 1ST OF EVERY MONTH. LIMITED SPACE AVAILABLE. JOIN NOW SO YOU DON'T MISS OUT!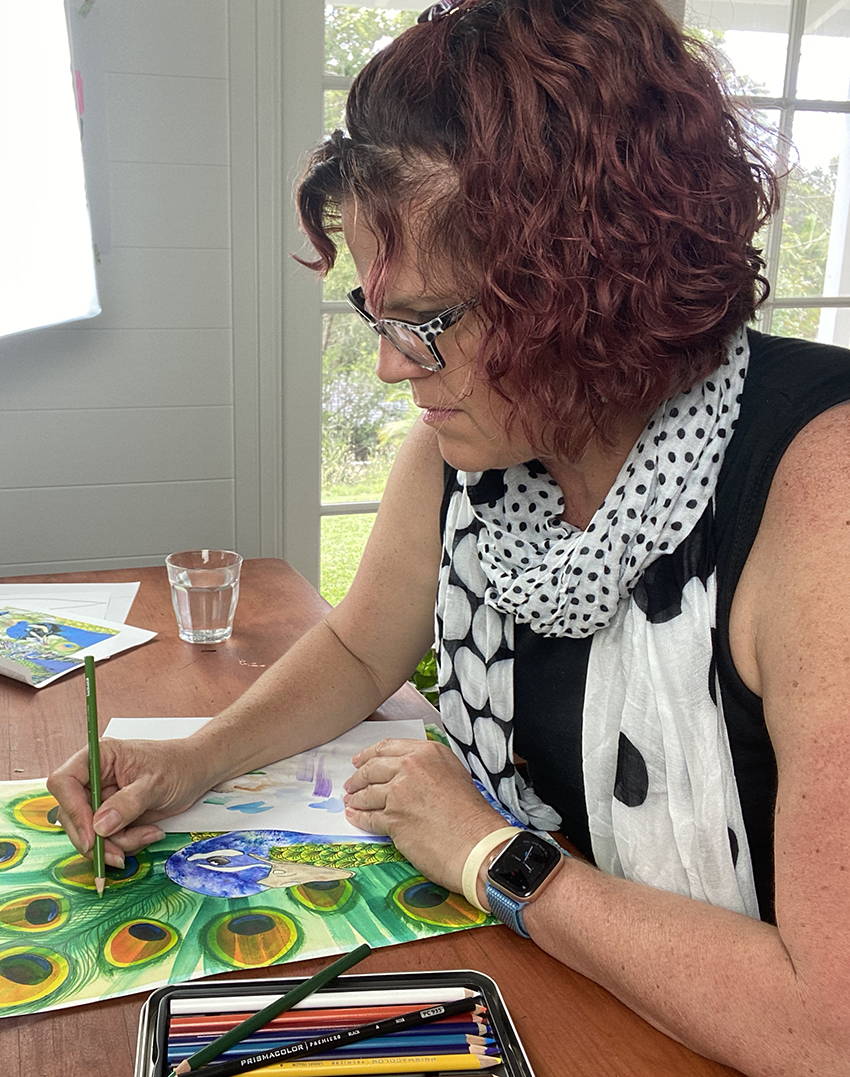 What you NEED to supply every month.
• A4 or A3 sketchbook
• Graphite pencil and eraser
• Access to laptop or desktop computer for
Zoom calls with Mrs Red
• Minimum 2 hours per week to complete the
workbook and month's art project
• A3 pad of mixed media paper
• Basic art supplies for that month's project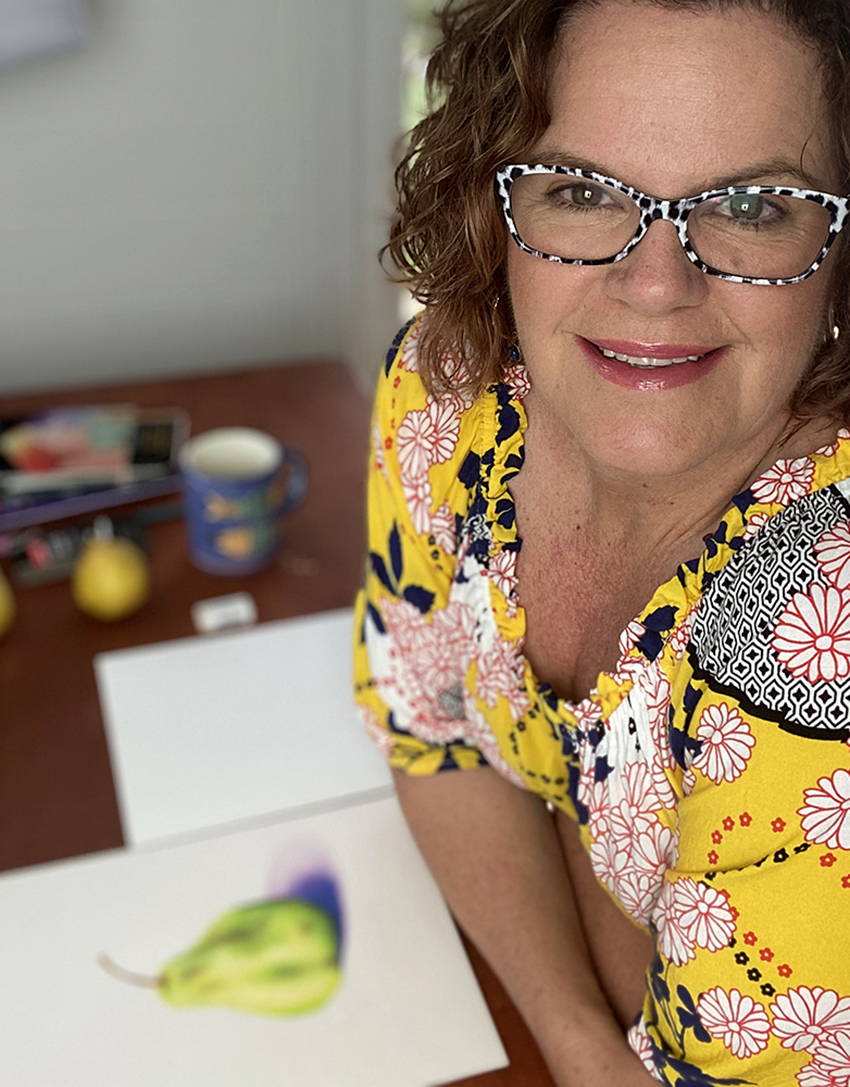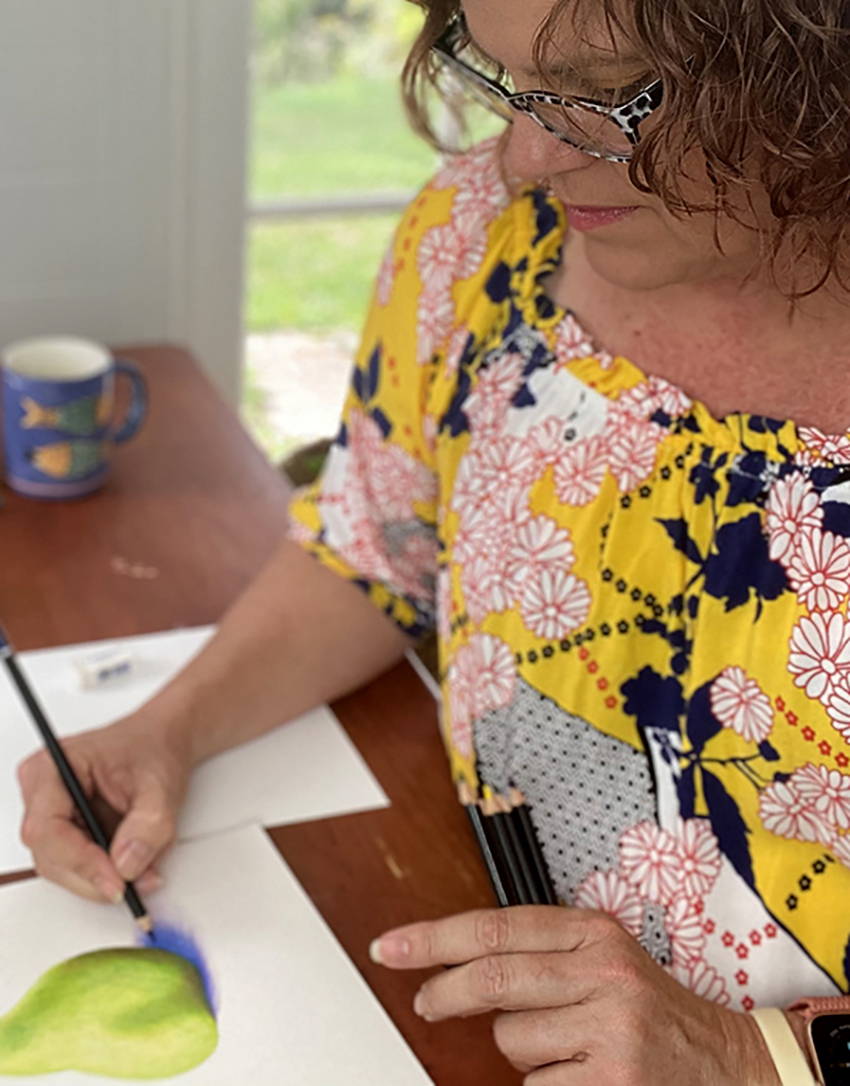 What you GET every month.
• List of art supplies for that month's project
(sent out one week prior)
• Downloadable worksheets
• Demonstration video's
• Timeline for the month
• 2 per month LIVE Zoom classes with Mrs Red
• Supportive private Facebook group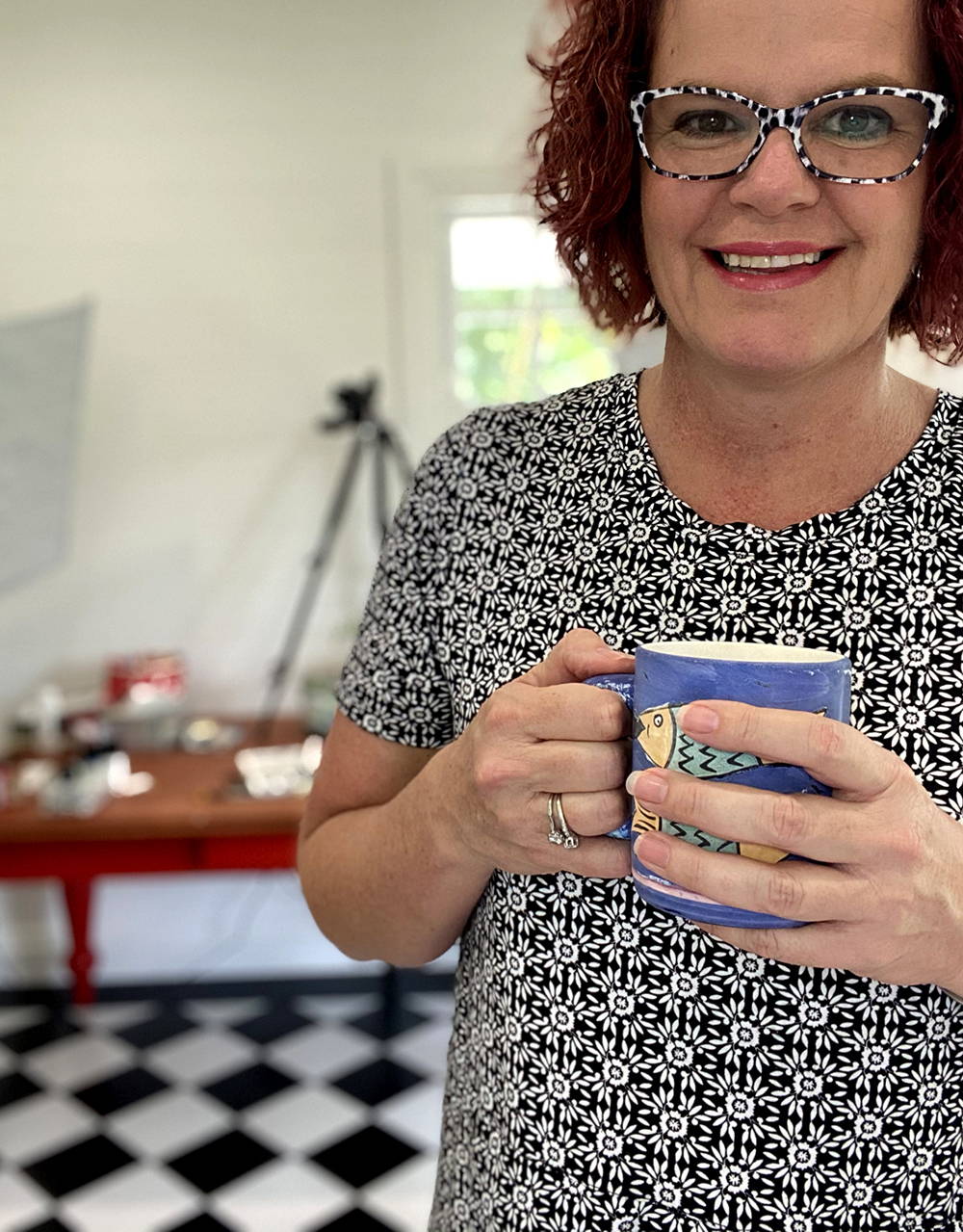 March Art Supply List (revealed early!) 20% OFF art supplies when you join!
Mrs Red's a qualified art teacher with a Bachelor of Arts, majoring in Graphic Design and then working in the industry for 10 years. Then as a 'mature age student', completed a Diploma of Education.
Mrs Red taught art classes to children and adults for 5 years, prior to designing these online classes. The classroom was located in Miami and then Burleigh Heads, Gold Coast, Queensland, Australia.
Mrs Red is 100% passionate about art and teaching. Nothing brings more joy that watching someone who is not confident be able to learn art skills and create amazing artworks.