The all in one DOODLING Cart!

Everything included to start your doodling journey

Relax and doodle at your own pace

Doodling is food for the brain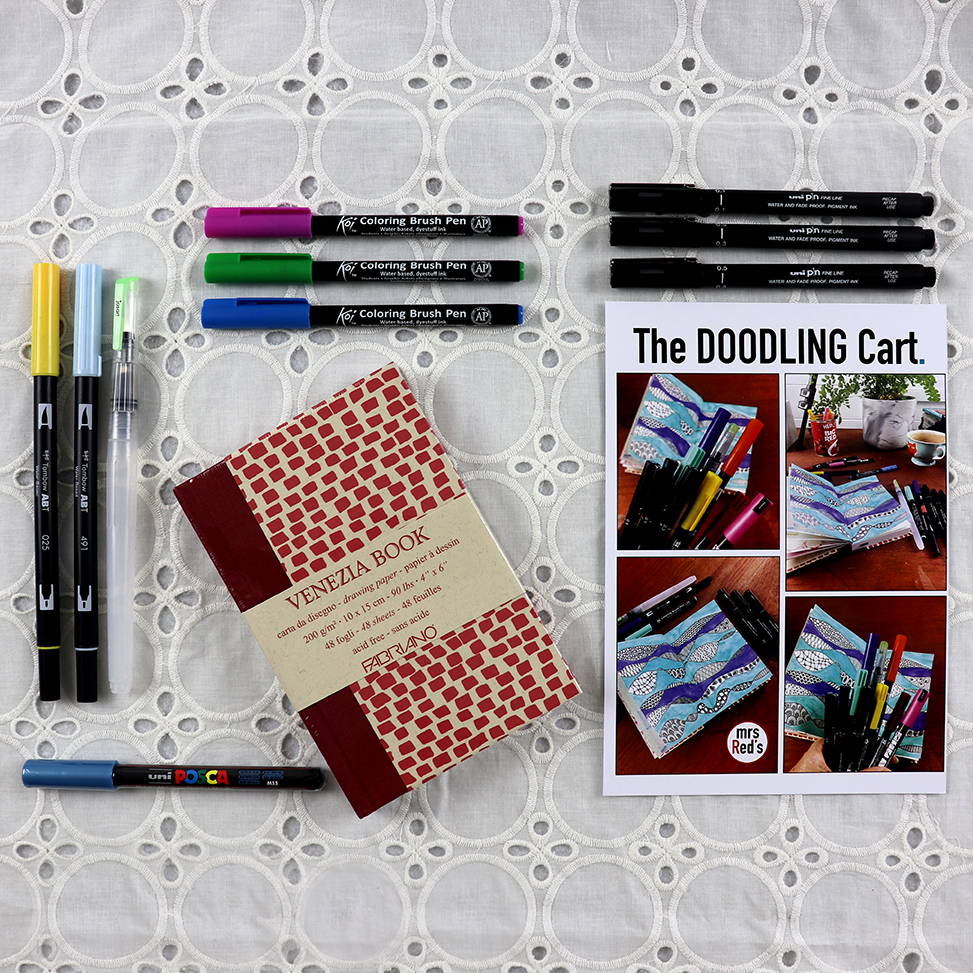 Ideal for adults and kids aged 12+
Posted within 48 hours to anywhere in the world.
Buy for yourself or send it as a gift!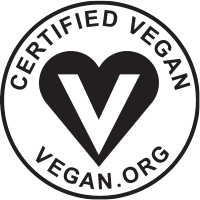 Our products received official organic certification by USDA
Why should I buy this DOODLING Cart, Mrs Red?
Doodling is food for the brain, that's why! It's true. Doodling has been proven to reverse alzheimers and that is all I need to know that a little doodling every day ain't going to hurt nobody. And the best thing about this DOODLING Cart is that everything you need to start your doodling journey is inside this box!
See it as your starter kit and add drawing pens and colourful marker pens as you go. The marker pens included in the DOODLING Cart are watercolour markers and the paper in the Fabriano journal is a mixed media paper, meaning it will take a little water added to the page without buckling.

If I was told, you have to do one thing all day long and someone else will take care of the house cleaning, picking and dropping kids off, cooking healthy delicious meals, wash all your laundry, then I would happily sit and doodle all day every day! True story! Come on, join me on a wonderful doodling adventure and pop into the Art Cart members Facebook group to share your gorgeous pages from your doodling journal.
Contents of The DOODLING Cart.
1 x Fabriano Venezia art journal

3 x Uni Pin drawing pens in 3 different weights

3 x Koi brush pens (random colours)

2 x Tombow dual tip brush pens (random colours)

1 x metallic Posca pen (random colours)
30-Day Money-Back Guaranteed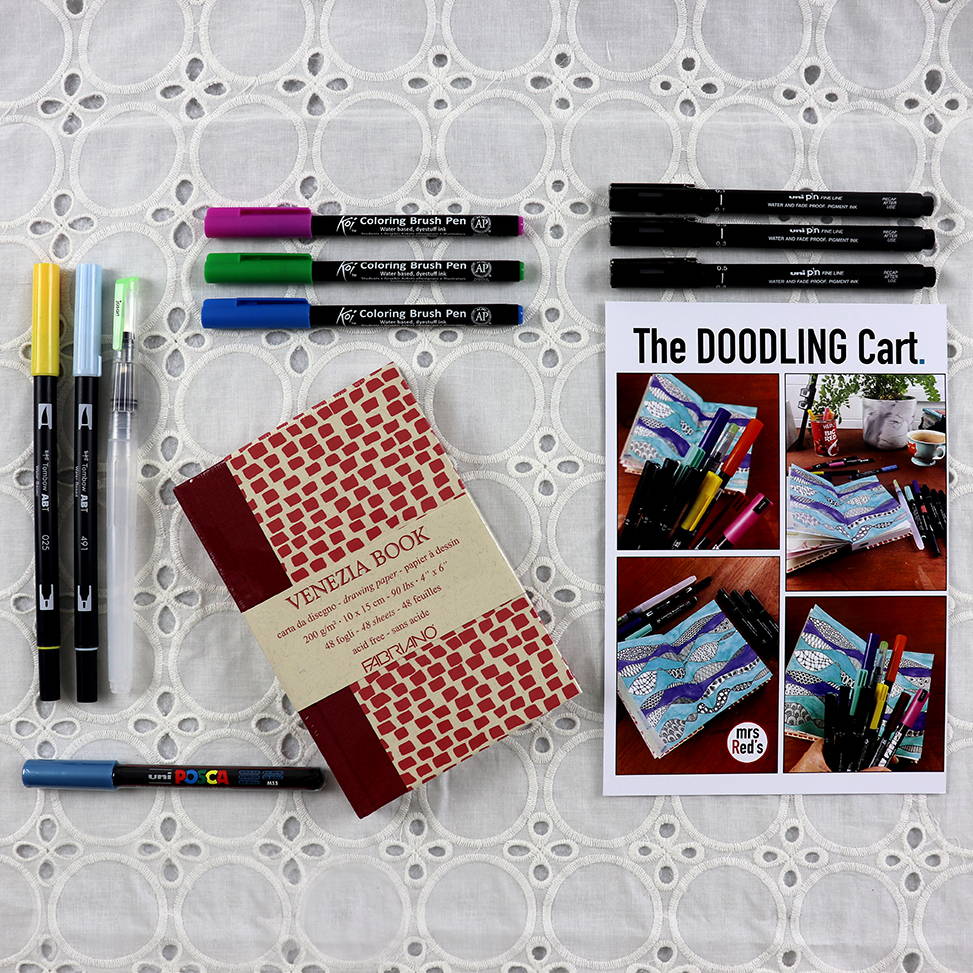 Ok, so maybe not the art supplies, however Mrs Red has created and packed these boxes, complete with a unique splattered finish!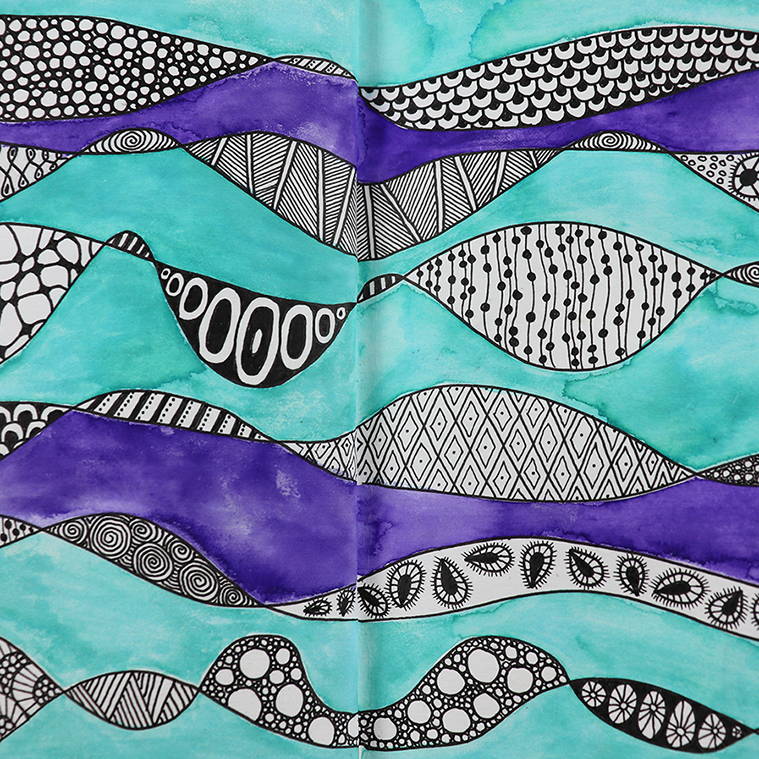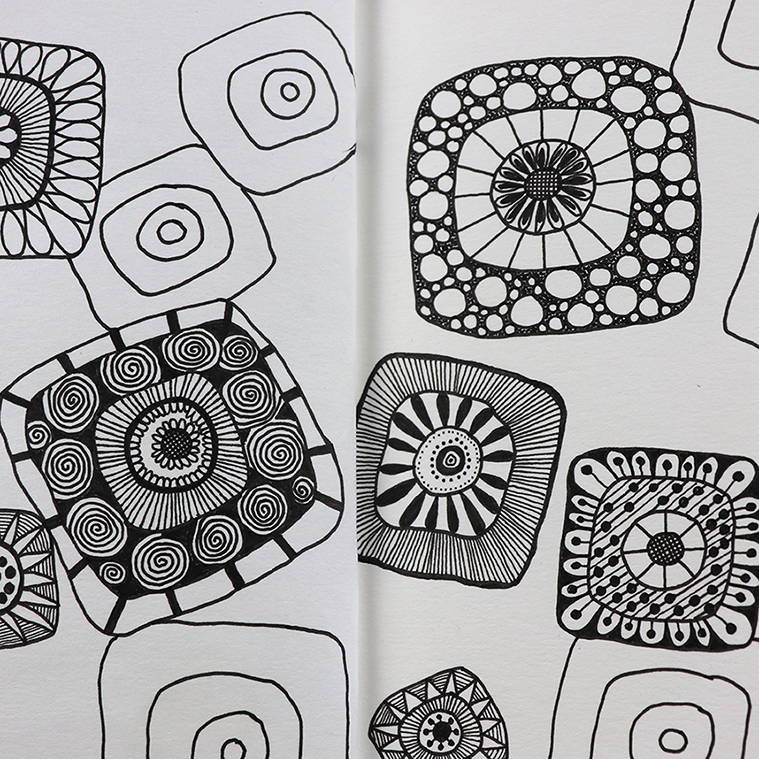 Examples from Mrs Red's doodling journal.